Solve a Mystery Together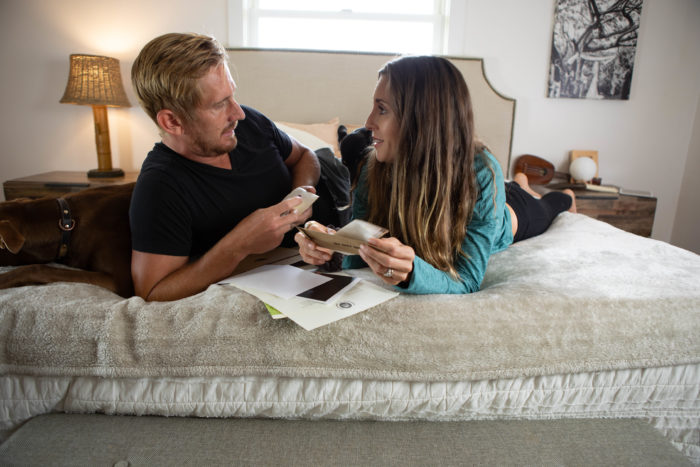 Strengthen your teamwork and solve a mystery! At home mystery games give you everything you need to become the detectives, solve clues and crack the case! Examine the artifacts and get immersed in the story – all the while cheering each other on!
Of course we recommend our game, Society of Curiosities – your adventure starts with a quest for Pirate Treasure!
Blindfold Paint
Part trust exercise, mostly goofy fun! One person is blindfolded, while the other tells them what to do. Draft a list of things to paint and pull ideas randomly for the item to paste. We recommend BIG paper to keep things clean and finger paint – it's more fun! (Bonus points for edible paint!)
Try a New Recipe Together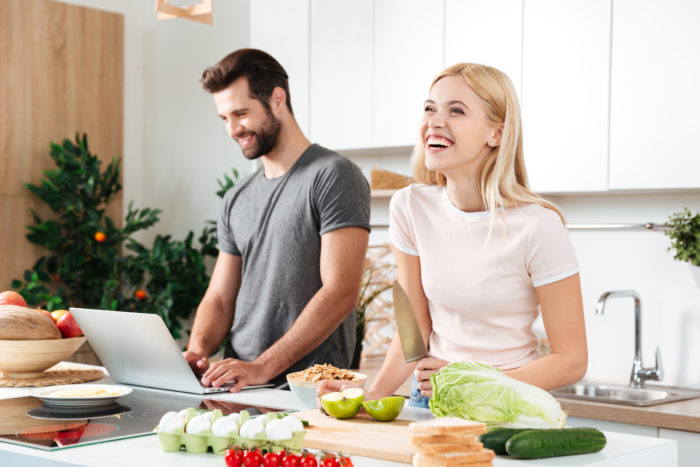 Choose a recipe that you've always wanted to learn. Your date starts with the shopping trip – no errand running – just shop for the items for your recipe. Do everything together – even the dishes!
Connect with Your Inner Child
Play one of your favorite games from your childhood but liven it up with an adult bet. My favorite childhood games: Candyland and Mousetrap. My go to bet: A massage.
Build a Fort
When is the last time you built a fort? Get blankets and pillows out and make your best homemade fort. The cozier the better! When it's built, you have so many options: Cuddle, watch a movie, play a game, talk….whatever you want!
Cut the Power!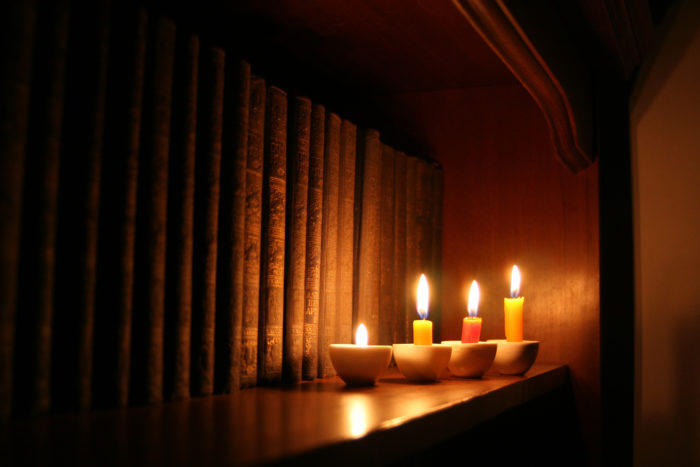 When is the last time you had an evening by candle light? Have a meal, take a bubble bath, cuddle – whatever you want – it's more fun by candlelight (except reading – reading is not fun in dim light).
Pajama Party
Put on your coziest pajamas and snuggle up! Find an amazing movie, bring snacks to bed and enjoy! Bonus points for pillow fights!!!
Campfire Meal and Cuddles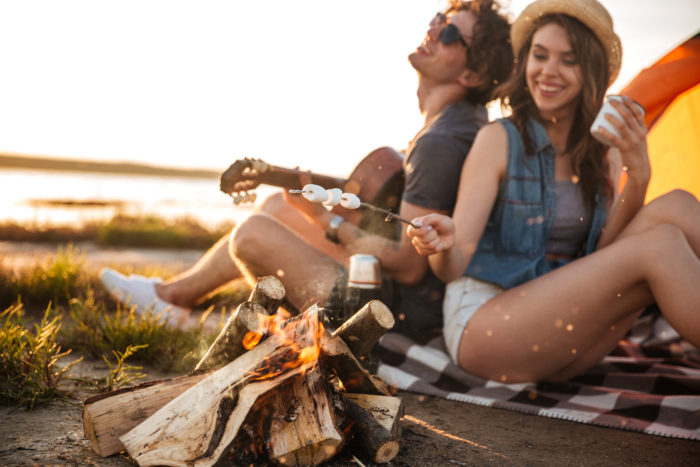 OK…bonus points if you want to start a campfire in your backyard – we prefer the easier ways – use a fireplace or a propane fire. We love our propane fire pit. We will bring a glass of wine and sit around it and wind down or make fancy smores!
Have a Tasting Party
Choose something that you love and create a tasting party! Suggestions: Wine, cheese, chocolate, coffee and whisky. We love blind taste tests. If you're doing alcohol, place the bottle in a brown bag and then taste and take notes, then open the bag to see which you love best.
Rap Battle!
I know this sounds crazy, but rapping together has made us laugh more than almost any other activity! We are BAD – so bad that it's highly amusing – it makes the perfect at home date night! Get the app RapChat . They'll give you beats and allow you to record yourself. Keep those recordings and listen to them whenever you need a good laugh!
Outside Movie
Grab a projector and a large sheet or white wall and create your own outside movie. Too cold? This date night idea also works perfectly inside on a white wall. Don't forget movie snacks and comfy blankets!!!
Spa Night
Pamper each other! Some of our favorite spa nights: massages, face masks, making and using body scrubs! To add extra sizzle, apply the spa treatment to each other. Ooh la la!
Create Scavenger Hunts for Each Other!
These are super easy to design. Start with the locations you want to lead them to, then create clues and hide them! You decide what the reward at the end is! This is a date night at home idea that doesn't get old! There are so many spots in your place to hide clues!
Here's a YouTube video on how to set up a Treasure Hunt in Ten Minutes!
Finger Food Night
Plan a meal of food that you eat with your hands. It's a playful date night idea that will have you feeling fun and silly. Bonus points if you feed each other. Food ideas: pizza (of course), chicken nuggets, carrot sticks and olives, cheese and meat rolls, fruit
Date Night Unplugged
No phones! No computers! Hide your devices somewhere you won't be tempted and reconnect. Feeling a little lost without your device – well, you've just read an entire list of ideas! Pick one and have fun!
We hope you've enjoyed our stay at home date night ideas! Can't wait to come up with more!