When we were planning our featured drink for the Last Masquerade mystery in a box game, we wanted something fun but mysterious. So what better than a color changing cocktail?!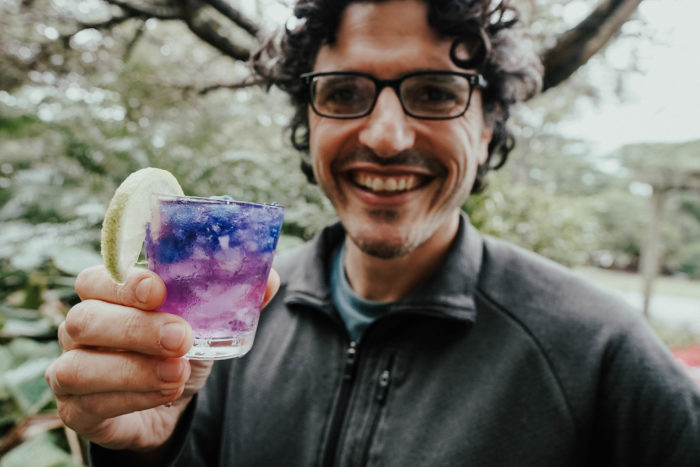 This drink is a fun twist on a Moscow mule, using butterly pea flowers to make blue ice that dyes the drink and changes color when the drink is poured.
Color Changing Ice
It's simple to make the color changing ice. The secret ingredient? Butterfly pea flowers! Just take six to eight dried flowers and pour a cup of boiling water over them. Wait until the water turns dark blue (you shouldn't be able to see through the water – it's that dark). Then cool and pour into ice cube trays and freeze.
Crush the ice cubes in a blender or by placing them in a ziploc bag and hitting it with a rolling pin for faster color change.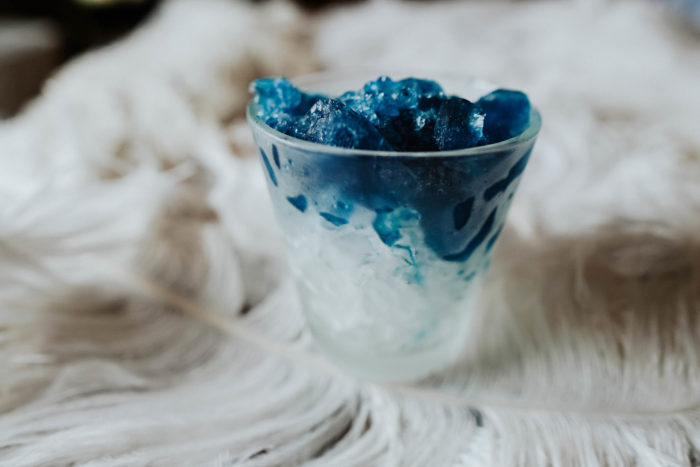 Recipe: The Masquerade Cocktail
2 ounces vodka
1 tablespoon / 1/2 oz lime juice
4 ounces ginger beer
Ice
Mix the vodka, lime and ginger beer together.
Add plain crushed ice into your glass and top with your fancy blue ice.
Pour your cocktail over the ice and enjoy the color change surprise.
Garnish with a lime.
Enjoy while solving a mystery!