We got our start commercially as escape room game designers with the Kauai Escape Room, creating eleven games in over four years, and racking up hundreds of five star reviews – with an average rating of five stars!
Working on a small island was amazing because we got to surprise players with the quality of our escape games.  As our experience grew, we yearned for a larger reach.  Kauai has a population of only sixty thousand residents and it's doubtful that even the most die-hard escape room enthusiast would travel to Hawaii for a game.  That's when we began to eye the mystery in a box market.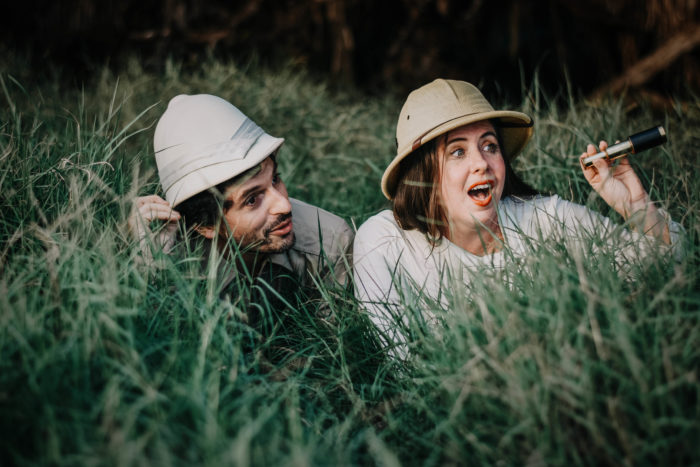 It was more difficult than we thought to make the jump from escape room designers to creators of game subscription boxes.  The biggest difference is going from a fully immersive environment, guided by a gamemaster to a format that is limiting and expansive at the same time.  
Creating an Immersive Experience is Much More Challenging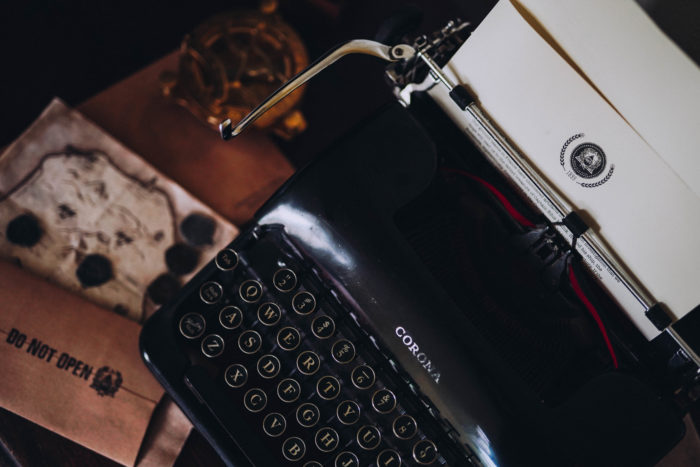 This might be stating the obvious. Go into a well designed escape room, and your reality fades away once you step food in the door. The hour time limit keeps you focused on your goal and that world becomes real for the duration of play.
With a play at home escape room type experience, we deliver a letter or package with artifacts for the researchers of the Society of Curiosities to inspect, and a mystery to solve. Players are still in their house, but our job is to immerse them into their quest and to make the characters they interact with via email and text seem real.
So Many More Rabbit Holes!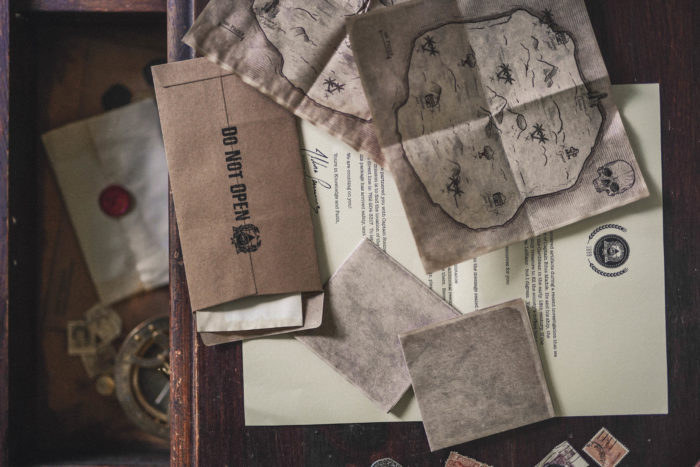 The world of The Society of Curiosities is as large as we want to make it – and there are many moments where reality blends with fiction.  Players of our mystery in a box move from physical objects sent in the mail to online websites, Facebook or Instagram as the story evolves.  The amazing part is that we have so many new ways to interact with our players!  The downside is there is unlimited time for play and so many more ways a player could interpret a puzzle.  
Our game subscription box never expects prior knowledge for a game, but now players can research to their hearts content and really go deep down rabbit holes of their own making. On the plus side, some find this enjoyable, and laughable when they come out of that hole, and we do provide self-serve incremental hints to give players a nudge in the right direction.
Hints to Help Players
Our physical escape rooms had a gamemaster for each game that would monitor audio and video of the players and then send hints when requested or small nudges when needed to move players forward.
We've kept this same idea but created self serve hints for our online , mystery in a box game.  The challenge of self serve hints is not giving away spoilers and creating hints that are small enough to nudge a player towards a solve but large enough to keep participants from getting frustrated.  Self serve hints are more challenging when there is a non-linear style of play because the hints have to tell players what they need to solve first.  
Escape Game Rules Carry Over
Speaking of hints, we had to add hints and tips for success to our mystery in a box games that helped players break free of things they learned from playing escape rooms. We found that because our game is similar to an escape room, players assumed that the same rules applied. For example, players in our play test groups were hesitant to search online for websites because most escape rooms do not let you use your phone or bring in outside resources.
Sourcing Materials for Mass Production vs Crafting Multiple Use Game Items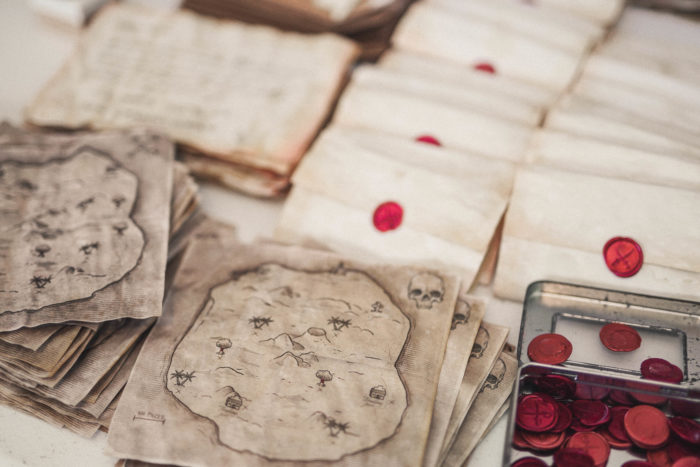 Items in an escape room can be expensive. We would often craft items for game play to keep our games perfectly on theme and unique. A huge challenge in creating our game subscription box is keeping our aesthetic for items that fit a story that can be created at a cost that is feasible for the cost of the game. We had to get creative, but we're thrilled with the items we created. (There were hours and hours of research on paper!)
Play Testing Takes Much Longer
Beta testing for a physical escape room typically took six or so groups before we were happy enough with the flow of the game to open to the public. Once open, we would be able to continue to make small changes since we were actively monitoring each game.
Since we don't get to watch every subscription box game once it's released into the wild, we took much more time to play test and get a variety of input from players. This is a timely process since our games clock in at 2+ hours each. It seems that every game we watch yielded a page of notes and small tweaks.
In addition to increased play tests, our web development team built a system to track hints used so that we could compile data on puzzles that might still be a little too challenging so we can continue to refine game play – even when we can't see the players.
We Love Designing Mystery in a Box Games!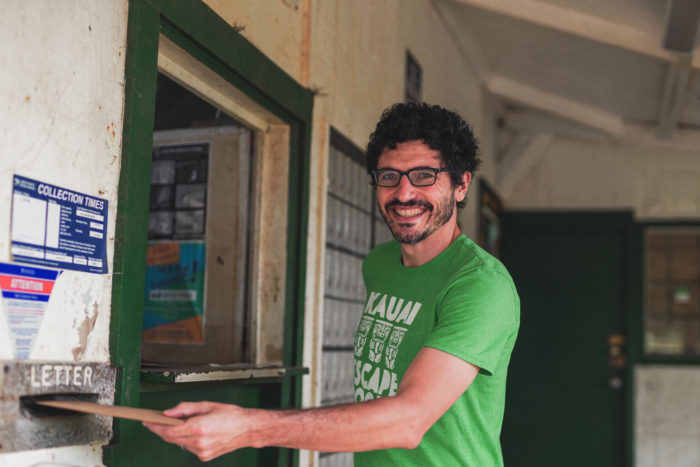 Designing an online escape game is like playing them – there are challenges, but making it through them is so rewarding.   We love our new endeavor with our mystery in a box game, The Society of Curiosities. We hope our players love the novel puzzles and feel the heart and care we put into designing the games.