There's a certain amount of breath-holding when we submit a game for review. Although our team has designed over ten escape games and we'd consider ourselves seasoned escape game designers, a new game always holds the unknown when presented to escape game reviewers. We're happy to announce two more rave reviews – whew!!!!
A huge thank you to Esc Room Addict and Escape Mattster for taking the time to play and review Quest for Captain Madok's Treasure, our first in the solve-the-mystery subscription box series.
Society continues its expertise at augmenting on existent reality, and thereby creating a story universe that is part truth, and part fiction, and all enjoyment.

Escape Mattster
I'm going to leave a few of my favorite parts, but seriously, read the full reviews! They are written with love and a passion for escape rooms and they both give an excellent sense of what our play-at-home escape game is about. And…follow the reviewers! I can't even count how many amazing escape games I find from reading their reviews!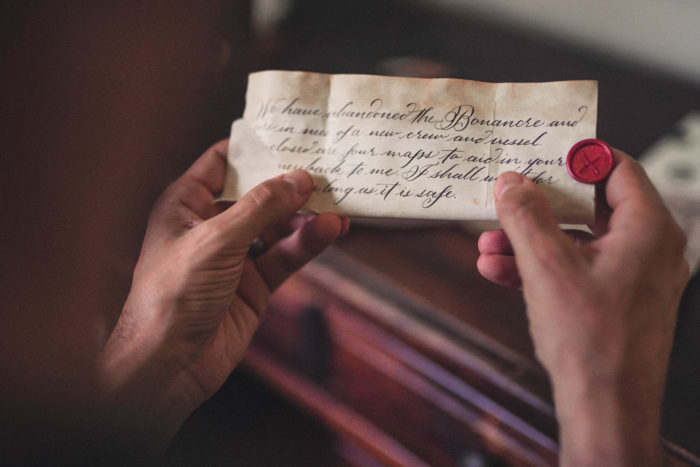 Madok's Lost Treasure is a near perfect example of a game designed with the player experience as top priority… not the production cost or the profit margin! Clearly it was designed by an escape room enthusiast for fellow enthusiasts.

Esc Room Addict
Thank you for noticing Esc Room Addict! Our goal was to give the player items that felt real. We wanted pieces that belonged in the story and led to a puzzle instead of something that immediately looked like a part of a puzzle. And yes, some parts are time intensive to make but we think it's worth it!
I remember staring at them, reading, touching, then staring at them more, then got perplexed, "Wait. Are these from a real magazine? Because I swear these could be from an actual publication."

Society's gorgeous package is screwing with my perception of reality–again!

Escape Mattster
Yes!!! Thank you Escape Mattster! We consider our job effectively done when we've messed with your perception of reality.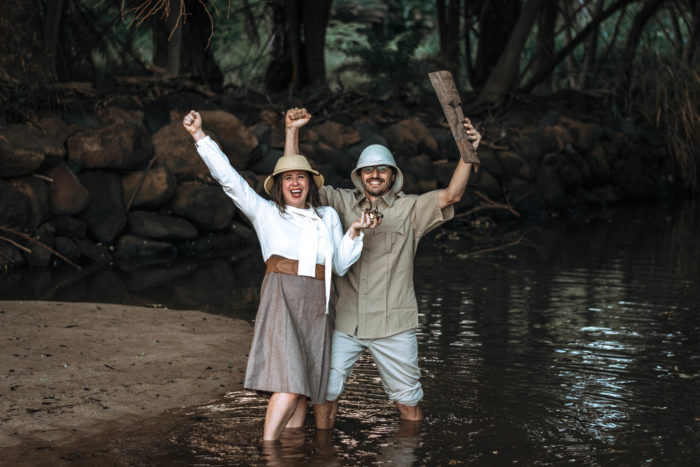 The best part about the puzzles for some of us was that this game doesn't play like an escape room, or a puzzle game… it feels more like a real adventure!

Esc Room Addict
Horray! We were inspired by the golden age of adventure, Indiana Jones, National Treasure and the like. I'm glad that we channeled the adventure feel into the game! Yippee!
So did we have fun? Yarrrgh, fun ye say?! Off the plank with ye! Kidding… this game isn't just good, it's one of the best in-home games we've ever played!

Esc Room Addict
We're off to continue the celebration! Don't forget to read the full reviews by Escape Mattster and Esc Room Addict!
Want to see more reviews? Here's another article with even more raves for The Society of Curiosities.