We are releasing the second mystery with The Society of Curiosities: The Posey Ring and the Chapbook. You travel to Victorian England to start your adventure – and what better way to celebrate than with some tea – and alcohol.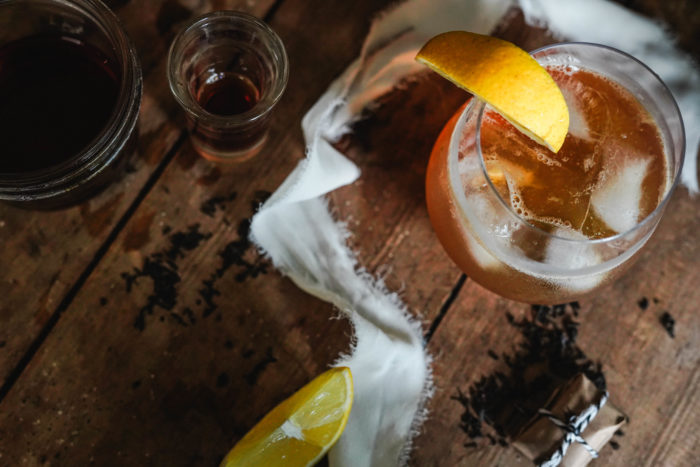 The Aldora Palmist
If you've played our solve the mystery game, you'll know that Aldora is the grandmaster of The Society of Curiosities – so why not name a drink after her and one of her favorite pastimes?
This drink is a refreshing blend of Earl Grey infused vodka, lemon, honey and sparkling water. It's subtle and sophisticated, with a hint of mystery, just like Aldora Pennywig.
The Inspiration came from one of our researchers, MrsDarkHeart, who suggested a Boozy Palmer – an Arnold Palmer with a kick. And who doesn't want a little nip with their tea – it's a grand idea!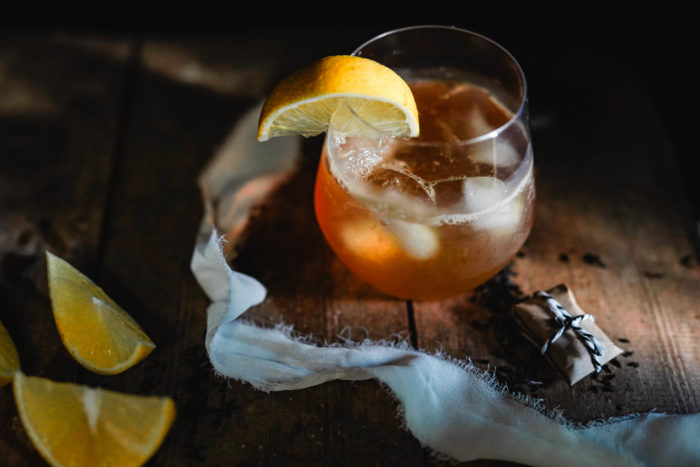 How to Make an Aldora Palmist
You will need:
1 oz Earl Grey infused Vodka (instructions below)
1/2 oz lemon juice
1/2 oz honey
Club Soda
Combine your vodka, lemon and honey until blended. Add ice and top it off with club soda. Garnish with a lemon wedge and enjoy your solve a mystery game! We hope you love our newest adventure!
*You can use lemonade instead of lemon and honey
Earl Grey Infused Vodka
1 tbs Earl Grey Tea (loose or in a bag)
1/4 cup vodka
Add the tea into the vodka and infuse for two hours. Strain and store. For a stronger flavor, use more tea.
*I used lavender Earl Grey and it was delightful!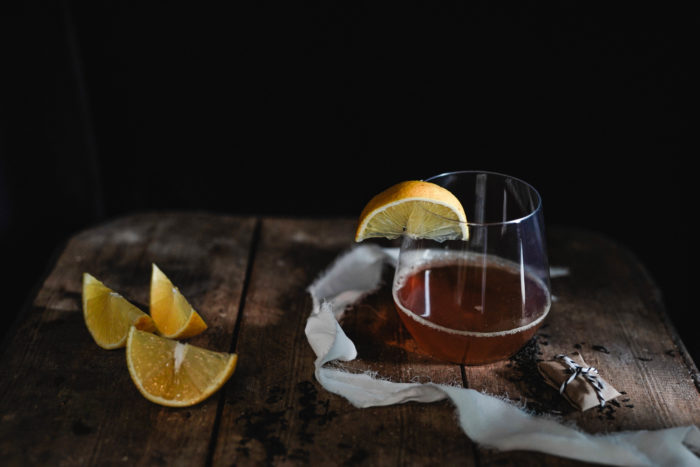 Non-Alcoholic Option
This is super easy to make non-alcoholic! Use Early Great Tea instead of Earl Grey Infused Vodka – done! We said it was easy.
On The Topic of Vodka
While we're talking about vodka, we pulled up a few fun facts that we hope you enjoy.
It is said that the origin of "vodka" comes from the Russian word "voda", meaning water. Like water, vodka is popular – it's the worlds most popular spirit!
Polish and Russians still hotly debate the origins of vodka, but we know it most likely started in a Slavic country.
Vodka consumption had a slow start in America. Whisky was the drink of choice and vodka was having a hard time grabbing traction until the mislabeling of a bottle of vodka with a whiskey cap, coining the phrase, "Smirnoff White Whiskey—No Smell, No Taste." They even launched a "Smirnoff Leaves You Breathless" campaign – claiming that while whiskey left a smell on the breath, vodka didn't leave a trace.
The popularity increased in the 1940s with the Moscow Mule, and the rest is history!