When Jachin of Modern Treasure Hunt contacted us to beta test a few of his puzzles, we were so excited! We knew him through the community of puzzle lovers and designers and from our interactions with him, we expected something wonderful because of this passion for game design – and he did not disappoint.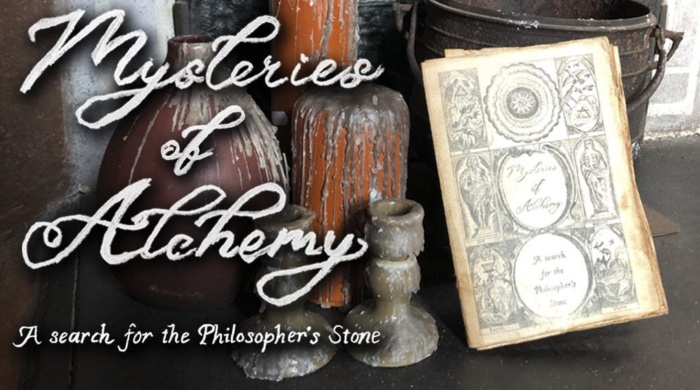 The papers look so authentic and we loved that the puzzles were firmly rooted in alchemy manuscripts. If we didn't know better, we'd think that we were looking at genuine alchemy recipes! I felt like I learned more about alchemy by playing – and there were some really neat elements and stories that actually were real.
There's a nice range of puzzle difficulties and styles. I'm a more visual puzzler and Yacine is more logical and there was something for both of us. We each had different favorite puzzles!
My favorite part was the aha moment that was our reward for really looking into the details provided.
The Mysteries of Alchemy is coming up on Kickstarter – we think it's worth giving a try!