We are fortunate to be in an industry with amazing creators that we respect and like. There is something for every type of puzzler here – from longer narrative puzzles, to games for families, to dense, puzzle-heavy games. Just like us at The Society of Curiosities, our creator friends care about cultivating their craft and strive to make the best experiences.
We hope you get a chance to try a variety of games. To help you do that, here's a list of some of the companies we love and their holiday savings codes. Go crazy! We recommend stocking up on games to last you the year – and gifting a few to friends too!
If you haven't played our games yet, you can peruse ours here.
Enigma Fellowship

Enigma Fellowship makes puzzle filled narrative adventure games. Each game tells a story with audio narration (music and sound effects included), and a russian-doll-like envelope system packed full of puzzles. The games are environmentally friendly, ship in an envelope and one tree is planted for every shipped game.
The Magical Tale is a 2021 holiday special that is a hand made wood bound fairy tale puzzle adventure.The game is written like a fairy tale book that can be played with friends, family and even children. If puzzles are not your fare, then the book provides an interesting story as well. Best of all, the entire game is 100% offline.
Website: https://www.enigmafellowship.com/
Duration: 01 December 2021 to 25 December 2021
Discount Code: XMAS2021
(10% off – valid on single purchases and subscriptions)
Solve Our Shirts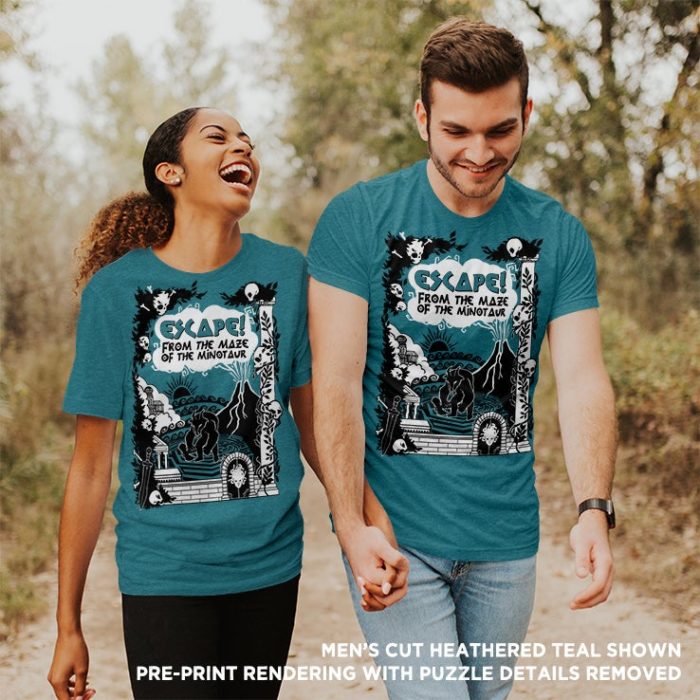 Solve Our Shirts are escape rooms in a shirt -deceptively elaborate puzzle games where you're wearing the clues! The original SOS, "Escape from the Maze of the Minotaur", has received rave reviews over the past year, and we're excited to announce "The Treasure Trove of Pirate Cove", a brand-new shirt to solve this holiday season!
From now through Cyber Monday, take 15% all orders of $100 or more with promo code SENDINGOUTANSOS
Website: http://www.solveourshirts.com
Duration: Nov. 23rd – Nov. 29th
Discount Code: SENDINGOUTANSOS
Bluefish Games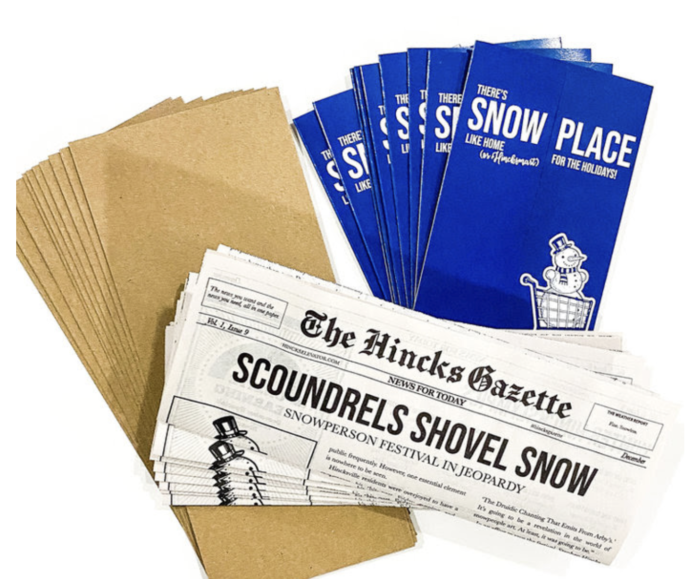 Delightful and smart puzzles abound! From monthly Hinks Gazette Puzzles, to more robust box games, this is a must for puzzle lovers. Visit our site to see our new Holiday Gazette Card packs, find out a bit about the third edition of The Curious Elevator of Mr. Hincks.
Website: https://www.teambluefish.com/shopholidaystore
Duration: Nov. 23rd – Nov. 29th
Discount Code: HOHOHINCKS (20% off everything in the holiday store)
Armchair Escapist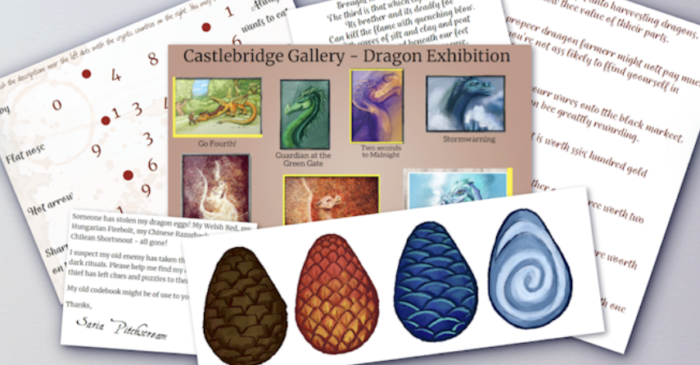 Armchair Escapist makes print-and-play escape room kits that are suitable for all the family. Its original game – Dragon Egg Quest – uses locations around your home as the solutions for each puzzle. You and your players will solve puzzles and follow clues to collect missing dragon eggs for the great wizard Saria Pitchscream.
From now until 10 December, you can get 25% off your copy of Dragon Egg Quest with promo code DRAGONSRCOOL.
Website: https://bit.ly/DragonEggQuest
Duration: 23 November – 10 December
Discount Code: DRAGONSRCOOL
Crack-a-Nut Mysteries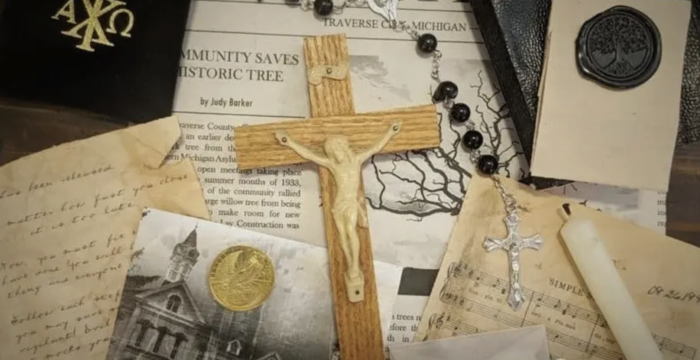 Crack-a-Nut Mysteries creates narrative-based adventure games that you puzzle through in your own home. Enjoy these experiences solo or with friends. It's like a mystery novel in a tangible form. . . and you are an active participant! We have something for everyone! If you are looking for a puzzle-heavy game, Double Major will challenge you to unravel the dark circumstances surrounding the goings-on at a university. Experience the dark and eerie story in Root of All Evil following a newly ordained priest as he battles his demons – both real and imagined. If you are looking for a humorous adventure, The Society for the Observation of Unknown Phenomena (S.O.U.P.) will take you around the world on assignments, laughing all the way! With 10% off your order, and a FREE pin, purchase for yourself or gift one to the armchair detective in your life!
Website: www.crackanutmysteries.com
Duration: 20 November – 10 December
Discount Code: OHNUTS10
Enigmailed Puzzles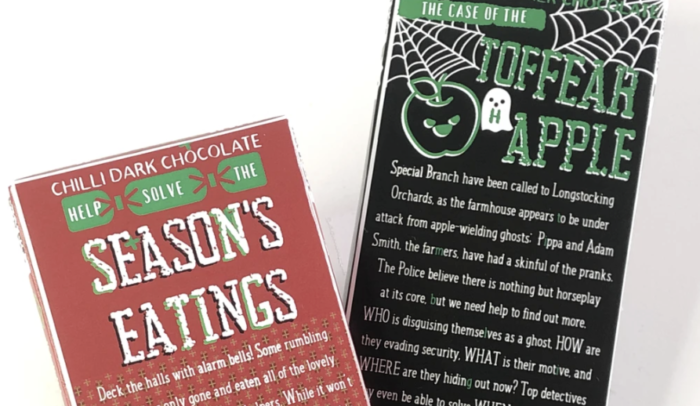 We make perplexing puzzles by post. If you like your games to fit in the letterbox, we are a dream for you! We also sell award-winning Chocolateral chocolate, which is delicious Cornish chocolate with a puzzle-covered wrapper – you will have seen this on many a gift guide!
Cheeky and irreverent, we make fun and affordable puzzle games, and sell a range of games, food and other puzzles on our website. Please enjoy this discount to get 10% off many of our items (excluding subscriptions).
Website: www.enigmailed.com
Duration: 24 – 27th November
Discount code: PUZZLEADDICT10
Scarlet Envelope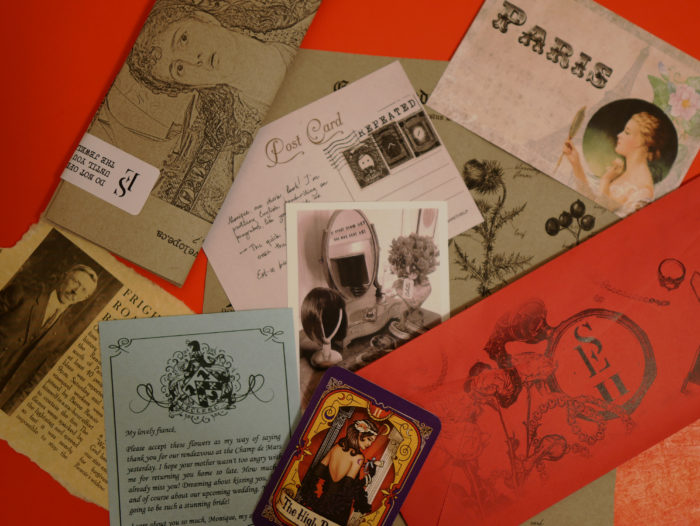 Scarlet Envelope is a series of mail-in games that takes you on an adventure through time and space. Each envelope holds a puzzle mystery in a new universe, from catching serial killers in the fifties to art heists and sci-fi crimes. These holidays, choose from four gift bundles, a special mini-game in a Christmas puzzle card, or a monthly subscription with a sweet $5 discount.

Enjoy $5 off all Christmas gift bundles, subscriptions, and puzzle cards. *Minimum order $21.
Website: https://scarletenvelope.ca/christmas
Duration: 23 – 30th November
Code: BLACKFRIDAY
Conundrum Box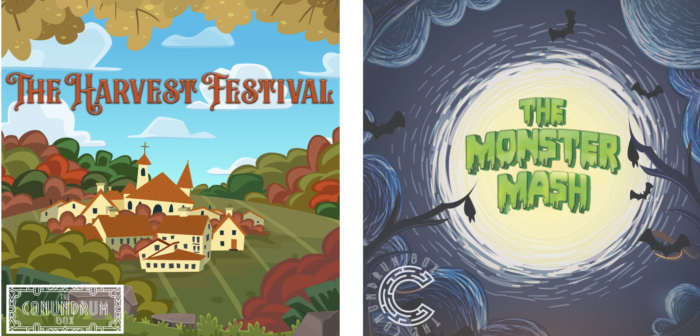 Solve your own adventure with a Conundrum Box! Get a monthly adventure shipped right to your door! Part Escape room, part choose-your-own-adventure, wind your way through fun and exciting narratives by solving puzzles with your family and friends. Immerse yourself in the different story environments through music, food, and more extras included with each series!
Website: https://theconundrumbox.com/adventures-by-box
Code: CYBERMONDAY
On Cyber Monday, get 35% off with code CYBERMONDAY.
A Killing Affair
​​A Killing Affair's games are just like watching your favorite murder mystery TV Show. You will start with season one, episode one. Each new episode and season build off of each other. In each episode, you will eliminate suspects, and by the end of each season, you will have all the information you need to bring the killer to justice. Each episode is packed with interviews, newspaper articles, crime scene drawings, photos, police reports, ciphers, puzzles, tangible evidence, websites, voice recordings, email correspondence, and so much more. Directions, hints, and solutions are all provided for each episode in the box and online. In addition, our gameplay website is easy to use and formatted to ensure you don't receive spoilers. Online material can be easily accessed via phone, tablet, or computer. In addition, communication directly to the game producers is available while playing.
EVERY $35 YOU SPEND GET A $10 GIFT CARD
USE CODE: 21KILLERFRI
Gift cards expire nine months from the issue date and are shipped with your order. If you would prefer an electronic copy or it to be mailed to a different address, let us know at checkout in special requests.
Website: www.akillingaffair.com